Throughout 2019, for a minimum donation of £10 to The Little Princess Trust, we're offering 100 HAIRCUTS free of charge to any clients wanting to donate their chopped locks. The Little Princess Trust provides real hair wigs free of charge to children and young adults up to the age of 24, who have sadly lost their own hair due to cancer treatment and other illnesses.
Some of our happy clients after an amazing transformation by our expert stylists. . .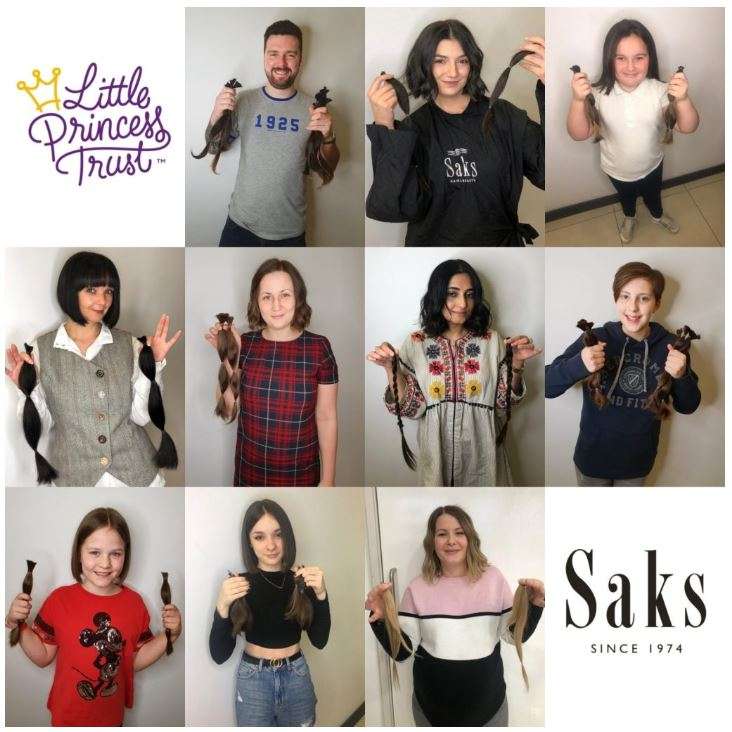 If you're thinking of donating your hair, please read the guidelines issued from The Little Princess Trust below. If your hair is suitable and you'd like to book an appointment to have your hair cut, please call our either of our reception teams and simply mention you are looking to donate your hair to The Little Princess Trust Charity:
Union Square – 01224 591300
David Lloyd – 01224 200306
*Subject to appointment availability with stylist and senior stylist levels, until 30.11.19. Before & After photos will be taken by our stylist. Donation to be paid in the salon at your appointment. Full T&C available from our reception teams.
GUIDELINES:
Will My Hair Be OK To Donate? – Please read the below guidelines from The Little Princess Trust. . .
If your ponytail (plaits are acceptable but ponytails are preferable please) measures longer than 12"/30cm, it will most likely be blended with similar hair and made into a lovely, long wig.  If you're having your hair cut with the specific intention of donating it, please hang on and grow the length so that it exceeds 12"/30cm.
If your hair measures between 7-12"/17-30cm, it may be mixed with similar hair and made into a shorter wig possibly, when required. Incredibly around 4"/10cm is lost when a wig is made because of the knotting process.
Hair we are able to use:
Clean, dry hair in good condition (no split ends) from any gender, and of any natural colour
Straight, wavy, curly, permed or chemically straightened
Containing the occasional grey (less than 10%)
Dyed, bleached/highlighted (any dyes must be of a natural colour)
Ponytails(s) cut a long time ago, preserved in good condition
Hair we are unable to use:
Hair that is less than 7"/17cm in length
Dyed an unnatural colour (blue, green, purple, dyed red)
Largely/mostly grey hair
Tightly curled hair (our wig maker is unable to work with tightly curled hair. The Trust buys in these wigs separately)
Dreadlocks
Hair extensions
Full details of where to send your hair can be found on The Little Princess Trust website – www.littleprincesses.org.uk