The Little Princess Trust
The Little Princess Trust
In 2019 we did 100 FREE HAIRCUTS, and just asked for a minimum donation that we collected and sent to The Little Princess Trust. Lots of amazing clients had HUGE chops and sent off their hair and we were delighted to send off £1420.00 in donations to this amazing charity!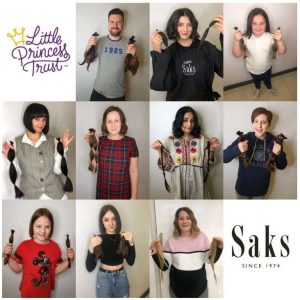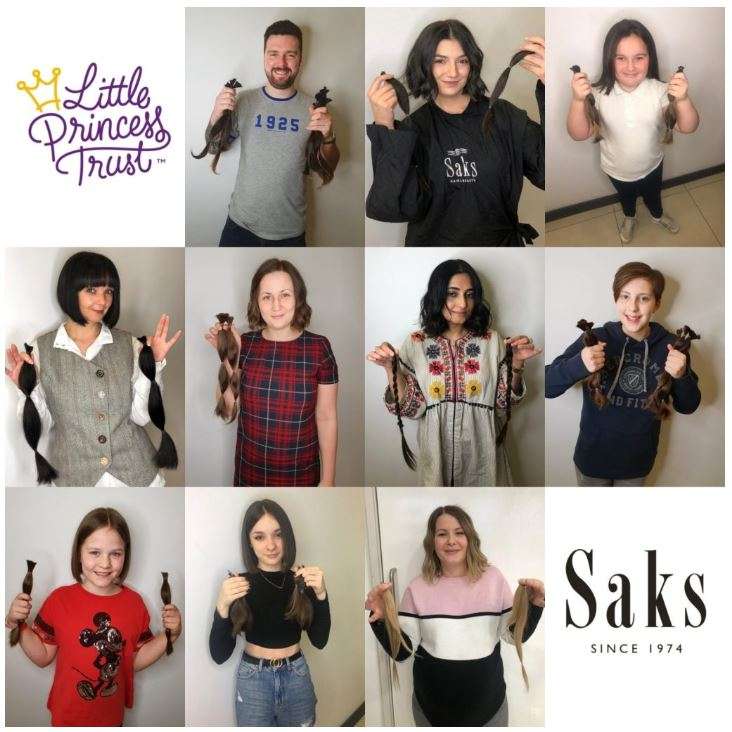 And it's still happening throughout 2020 and 2021 – FREE hair cut with a donation of £15, and every penny gets sent off to the Trust.
WHAT YOU HAVE TO DO + HAIR TO USE
– Minimum length of hair to get cut is 8 inches (but they are desperate for longer, and the longer the better)
– Hair must be freshly washed with no conditioner, dry and product free
– Some grey hair is not a problem as long as it's no more than around 10%
– Good condition, and can be from any gender
– Straight, wavy, curly, permed or chemically straightened hair.
– Coloured, bleach/highlighted (natural colours preferred)
WHAT WE CAN'T USE
– Hair coloured to vivid/bright/unnatural colour
– Henna coloured hair
– Dreadlocks
– Damaged hair
– Tightly curled hair (TLPT wig maker is unable to work with tightly curled hair)
If you have any other queries please have a look on The Little Princess Trust website – www.littleprincesses.org.uk/donate-hair/
We hope to see you soon in the salon for this amazing charity
For booking please phone the salons on
Union Square – 01224 591300
David Lloyd – 01224 200306
T&C's apply.