Beauty Salon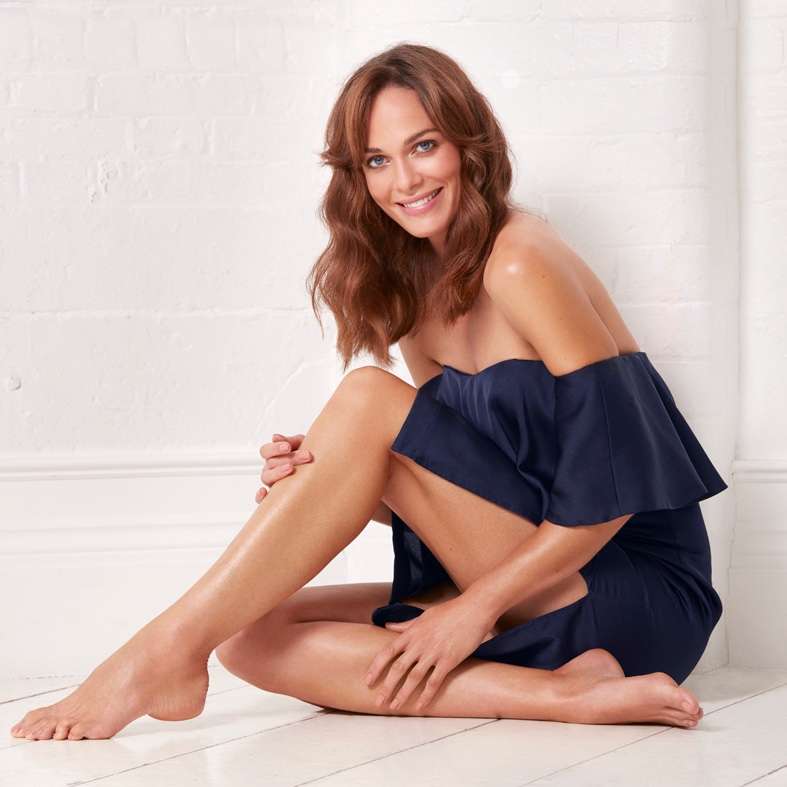 Established in David Lloyd Leisure for over 10 years, we're open to non members 7 days a week for all your beauty needs, in a relaxed and friendly environment – with free on-site parking.
Our beauty therapists offer an extensive range of beauty treatments including the latest anti-ageing facials and peels, massages, waxing, manicures & pedicures.
Our highly trained therapists are specialists in Elemis Biotec, celebrity favourite 3D Lipo, Spanish skincare brand Skeyndor, LVL Lashes and Xen-Tan.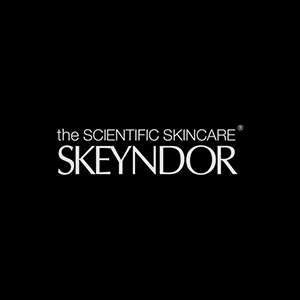 Why choose SKEYNDOR?
SKEYNDOR is the No.1 brand of Skincare in Spain and is currently ranked No.13 in the world having won several awards globally.
Known as 'scientific skincare' for its unique concepts based on a constant study of new trends, issues and suggestions from therapists worldwide, SKEYNDOR products are well researched and highly efficient.
SKEYNDOR has become a specialist in anti-ageing treatments with amazing results – book in for a free consultation with one of our trained therapists.
Derma Pro Timeless Peel Facial (60 mins)
£77
To treat wrinkles and ageing skin.
Derma Pro Brightening Peel Facial (60 mins)
£77
For dull skin that suffers from pigmentation.
Power C+ Facial (75 mins)
£66
For dehydrated skin lacking radiance. Ideal pre holiday treatment, improving the appearance of the skin using Vitamin C, instantly boosting the skin leaving it glowing.
Power Hyaluronic Facial (60 mins)
£66
Balances the skin's natural hydrodynamics, obtaining an optimum degree of hydration resulting in more comfortable skin with a softer appearance.
Power Hyaluronic Eyes & Lashes (45 mins)
£50
Combats lines, wrinkles, bags and dark circles as well as using the latest generation of eye lash strengthening and thickening ingrediants to promote the growth of thicker and fuller lashes.
Power Retinol Facial (60 mins)
£66
Deeply exfoliates the skin whilst repairing and stimulating collagen, leaving the skin radiant and firm.
3D LIPO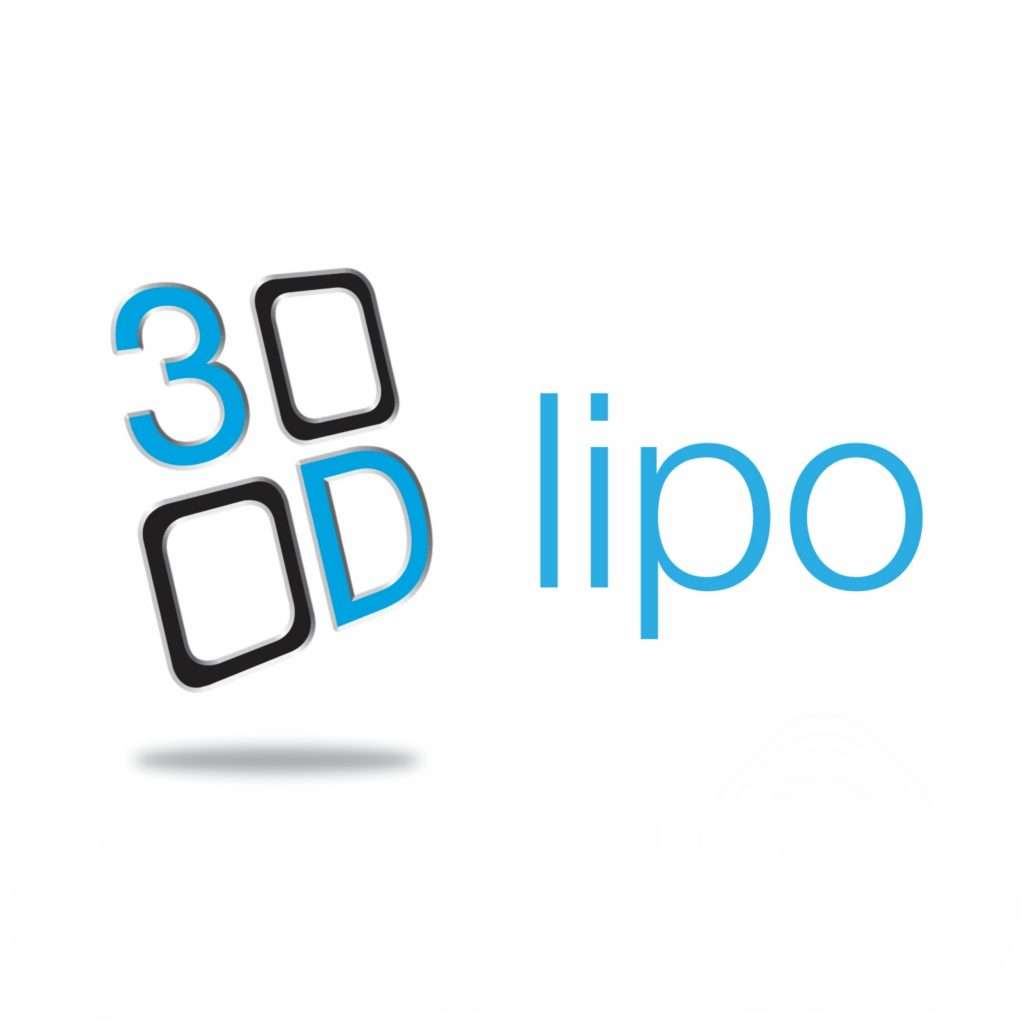 3D-lipo is a revolutionary new treatment that successfully targets fat and cellulite. The alternative to liposuction, 3D-lipo offers a powerful new dimension in non-surgical fat removal, cellulite treatment and skin tightening for the face and body.

Please note – 3D Lipo is a safe and effective treatment used to aid inch loss, remove unwanted fat, reduce the appearance of cellulite and tighten the skin, it is not a weight loss treatment. Results can vary and all aftercare must be carefully followed to achieve maximum results. Multiple courses may be needed.
Consultation (15 mins)
Free Of Charge
Taster Treatment, including consultation (45 mins)
£25


3D LIPO CRYO FREEZEOne off treatment for stubborn pockets of fat.
Chin head (30 mins)
£150*
Small head (30 mins)
£150*
Medium head (45 mins)
£220*
Large head (60 mins)
£280*

* per area
The type of head used to gain the best result, will be discussed with you in your consultation with our therapist.
Only 1 treatment per area is permitted every 6 months.


3D LIPOCombination of fat reduction, skin tightening and cellulite removal
1st treatment (75 mins)
£100
Single 50 mins treatment (60 mins)
£100
Single 80 mins treatment (90 mins)
£150
Course of 8 x 50 min treatments
£650
Course of 8 x 80 min treatments
£950


3D LIPO FACESkin tightening for the face
Single 30 mins treatment (45 mins)
£80
Course of 8 x 30 min treatments
£500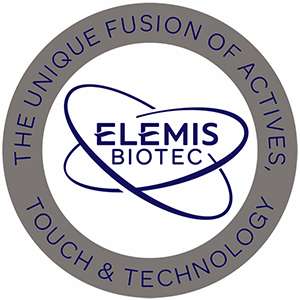 ELEMIS BIOTEC FACIALS
ANTI-AGING
Biotec Firm-A-Lift (60 mins)
£75
Ground-breaking blend of massage and sculpting technology for a visibly contoured complexion.
Biotec Anti-Pigment Brightener (60 mins)
£75
Targeted skin-brightening treatment that reduces pigmentation and dullness for a refined and translucent skin.
Biotec Skin Resurfacer (60 mins)
£75
Address uneven skin tone with this ultrasonic peel for skin that has never been softer or smoother.
Biotec Line Eraser (60 mins)
£75
Target wrinkles and stimulate the skin towards optimum performance with this powerfully rejuvenating facial.

SKIN SOLUTION

Biotec Radiance Renew (60 mins)
£70
The powerful antidote to tired and sluggish complexions for instantly visible radiance.
Biotec Blemish Control (60 mins)
£70
A potent anti-oxidant and anti-bacterial treatment to balance and soothe blemishes and speed recovery
Biotec Sensitive Skin Soother (60 mins)
£70
An oxygen-infused calming treatment for skin that encourages cell strength and natural balance.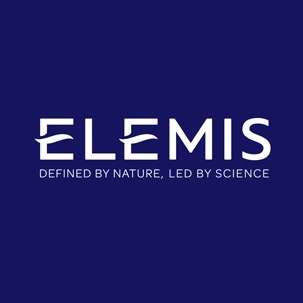 ELEMIS FACIALS
ANTI-AGING
These superior face treatments are further enhanced by luxurious hand, arm & scalp massage sequences for the ultimate in scientific & skin therapy.
Pro Definition Lift and Contour (50 mins)
£70
The lifting and contouring facial that delivers a profoundly sculpted effect.
Dynamic Resurfacing Precision Peel (60 mins)
£74
The powerful resurfacing treatment to target dull skin tone and the signs of ageing.
Pro Collagen Age Defy (75 mins)
£74
The powerful resurfacing treatment to target dull skin tone and the signs of ageing.
White Brightening Pigment Perfector (50 mins)
£70
Target areas of pigmentation and redness to colour correct and deliver an illuminated complexion.
SKIN SOLUTION
For everyday skincare concerns, such as breakouts, acne, stressed and sensitive skin.
Sensitive Skin Soother (75 mins)
£58
Fragile skin is calmed and boosted with a combination of soothing ingredients and gentle techniques.
Anti-Blemish Mattify and Calm (75 mins)
£58
Regulate oily skin and clear congestion with this oxygenating, mattifying treatment.
Superfood Pro Radiance (75 mins)
£68
The nutritional boost that packs stressed, dull skin with powerfully energising and detoxifying actives.
SKIN SPECIFIC
Scientific solutions for everyday skincare concerns, these facials are enhanced with luxurious, scalp massage techniques.
Fruit Active Glow (60 mins)
£52
Bring back the glow to a lifeless complexion.
Exotic Moisture Dew (60 mins)
£52
Treat your skin to a moisture boost.
Herbal Lavender Repair (60 mins)
£52
For perfect restoration of skin balance.
BODY TREATMENTS
Elemis Deep Tissue Muscle Massage (60 mins)
£52
Alleviate stress, ease aching muscles & revive the senses with this powerful customised massage. Dynamic blends of essential Oils are prescribed to target individual needs & reduce specific stress & muscle tension.
Elemis Deep Tissue Back Massage (30 mins)
£34
Minimum time, maximum tension relieving results. Specifically targeting the back, shoulders & neck areas, where you need it most.
Sensory Heaven (120 mins)
£110
The ultimate Saks signature facial & massage including diagnostic reflexology, skin brushing, deep tissue massage & skin specific facial.
Saks Boost (60 mins)
£50
Back massage & mini facial for an instant pick me up.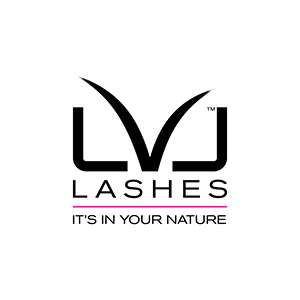 EYES
For all treatments with a tint, you must have skin sensitivity test 24 hours prior to appointment. Please call the salon to arrange.
Eyebrow Tint
£12
Eyelash Tint
£18
Eyebrow & Eyelash Tint
£26
LVL Lashes
£42
LVL Lashes & Eyelash Tint
£52
LVL is the revolutionary natural lash treatment – adding length, volume & lift to natural eyelashes with no extensions, adhesive or mascara! Unlike a traditional lash perm, LVL straightens your natural lashes at the root, creating the appearance of longer, thicker lashes. The added lash tint creates a mascara-style effect.
Saks Eyes
£33
Our ultimate, personalised, brow shaping service. Your therapist will use a combination of tinting, waxing, tweezing and threading techniques to achieve the perfect shape for you.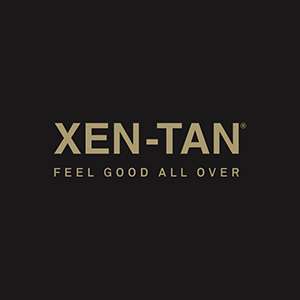 XEN-TAN SPRAY TAN
Prior to Spray Tan appointment;
Please exfoliate the day before, do not have skin newly moisturised. Please wear loose dark clothing, non silk underwear & open toe sandals.
After Spray Tan appointment;
Skin will have a colour straight away and will gradually develop and get deeper over 6 – 8 hours. Shower after 8 hours and keep skin moisturised. Tan fades gradually over 5 – 7 days.
Spray Tan (30 mins)
£30
A spray application that provides a natural colour to the skin.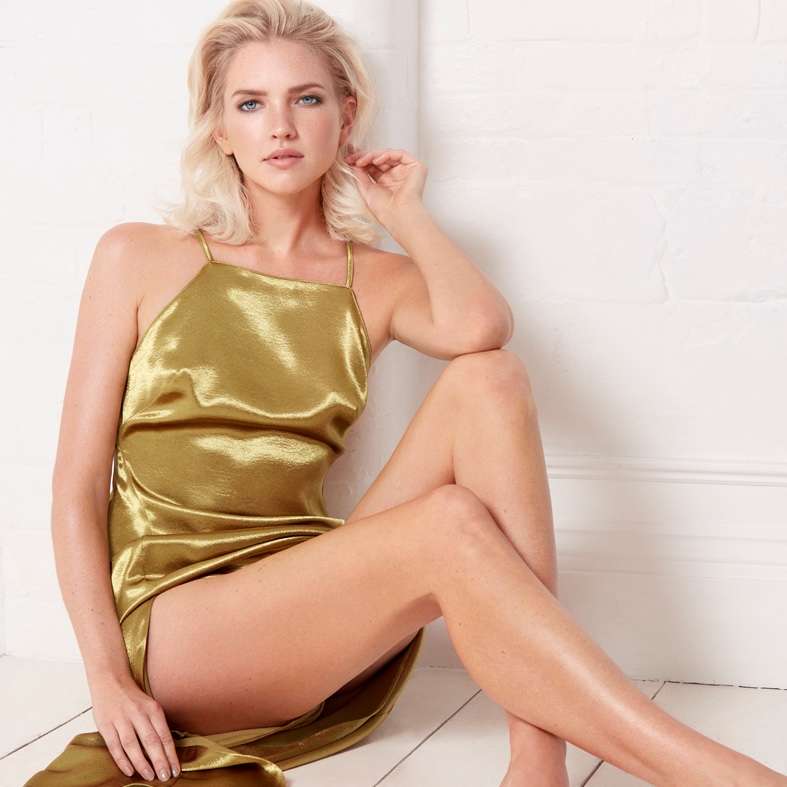 WAXING
Using the most hygenic waxing system available, a choice of Hot Waxing or Strip Waxing is offered. Hot Waxing is always used for more sensitive areas to reduce redness and is considered to be less painful. Prices for individual areas are listed first, followed by packages of 2 or more areas at a reduced price!
| | Price |
| --- | --- |
| Eyebrow or Bikini or Lip&Chin or Underarm | £14 |
| Forearm | £20 |
| Half Leg or Back or Chest | £26 |
| High Bikini or Full Face or Full Arm | £26 |
| Full Leg | £37 |
| Brazilian Hot Wax | £31 |
| Hollywood Hot Wax | £44 |
| | |
| 2 From Eyebrow or Bikini or Lip&Chin or Underarm | £26 |
| 3 From Eyebrow or Bikini or Lip&Chin or Underarm | £35 |
| Half Leg & 1 of Bikini/Eyebrow/Lip&Chin/Underarm | £35 |
| Half Leg & 2 of Bikini/Eyebrow/Lip&Chin/Underarm | £45 |
| Half Leg & 3 of Bikini/Eyebrow/Lip&Chin/Underarm | £52 |
| Half Leg & Brazilian Hot Wax | £50 |
| Half Leg & Hollywood Hot Wax | £62 |
| Full Leg & 1 of Bikini/Eyebrow/Lip&Chin/Underarm | £47 |
| Full Leg & 2 of Bikini/Eyebrow/Lip&Chin/Underarm | £56 |
| Full Leg & 3 of Bikini/Eyebrow/Lip&Chin/Underarm | £65 |
| Full Leg & Brazilian Hot Wax | £58 |
| Full Leg & Hollywood Hot Wax | £70 |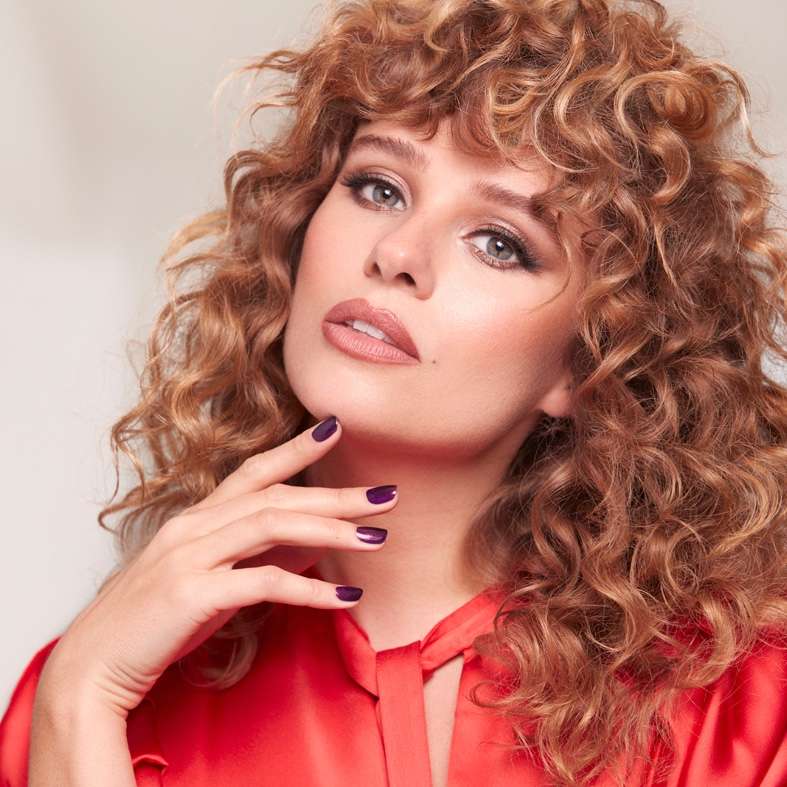 NAILS
For all pedicures, please wear open toe sandals
File & Polish (25 mins)
£21
Nail tidy and a colour polish application of choice.
Manicure (45 mins)
£38
Your nails will be analysed & treated for their specific nail type. The manicure will include exfoliation, massage & cuticle care. Your nails will be beautifully shaped & treated with a prescriptive basecoat, finishing with the perfect polish.
French Manicure (45 mins)
£42
As above, with the perfect french polish.
Pedicure (60 mins)
£45
A luxury foot & leg treatment. Hard skin will be removed, feet and legs will be massaged with deep conditioning creams leaving them softer and smoother. Your cuticles will be groomed and your toenails beautifully shaped and perfectly polished.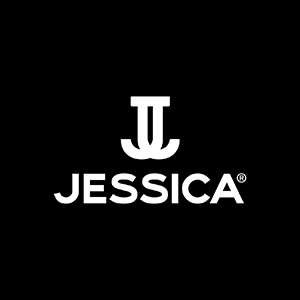 GELS
A longer lasting gel polish manicure / pedicure. A gel polish is used to give a flawless finish that is dry in seconds & can last up to 3 weeks
Express Gel Manicure (45 mins)
£32
Cuticle care & nail shape, finished with Jessica's GELeration gel polish.
Express Gel Manicure With Soak Off (60 mins)
£42
Gel Manicure (60 mins)
£42
Luxury hand treatment with massage to ensure your hands are smoother, silkier & firmer. Cuticle care, nail shape and finished with Jessica's GELeration gel polish.
Gel Manicure With Soak Off (75 mins)
£52
Express Gel Pedicure (45 mins)
£32
Cuticle care & toe nail shape, finished with Jessica's GELeration gel polish
Express Gel Pedicure With Soak Off (60 mins)
£42
Gel Pedicure (75 mins)
£52
A luxury foot & leg treatment. Hard skin is removed, feet & legs are massaged with conditioning creams. Cuticle care, toe nail shape and finished with Jessica's GELeration gel polish.
Gel Pedicure With Soak Off (90 mins)
£62
Soak off (30 mins)
£23
Removal of existing gel polish & tidy up of nails. Finished with nourishing cuticle oil.
Express Gel Manicure & Pedicure (90 mins)
£60
Express Gel Manicure & Pedicure With Soak Off (120 mins)
£80
Gel Manicure & Pedicure
£80
Gel Manicure & Pedicure With Soak Off
£100