Did you know Saks UK have pledged to raise £250,000 to aid The Eve Appeal's research into gynaecological cancers and so far have raised over £140,000 towards this target! Here in Aberdeen, we have contributed over £9000 to this total from all our charity events over the past few years!
Over the next few weeks, we are hoping to add to this amazing figure raised, with an amazing raffle prize to give away in both our salons!
These are fabulous raffle prizes you WILL want to win…
Both worth over £350, our prizes contain a feast of fabulous hair and beauty goodies including a ghd product, a cut & finish and a facial of your choice!
Tickets are ONLY £2 and all money raised will be donated to our chosen charity The Eve Appeal.
Grab yourself some tickets at your next appointment or if you're passing, pop in and see our reception team.
UNION SQUARE: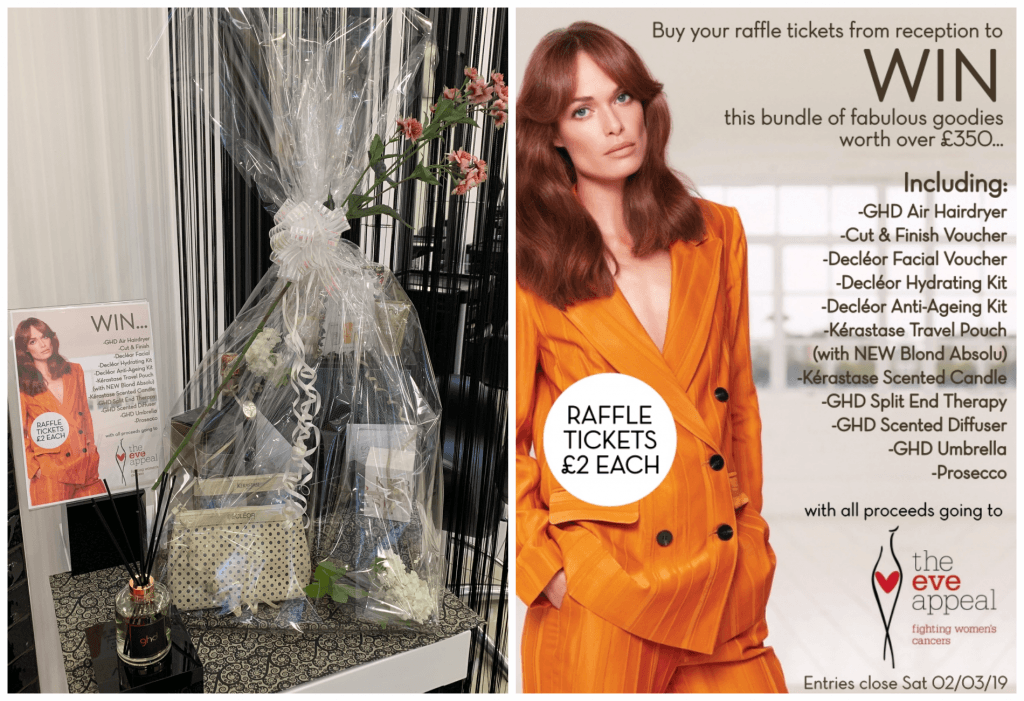 DAVID LLOYD: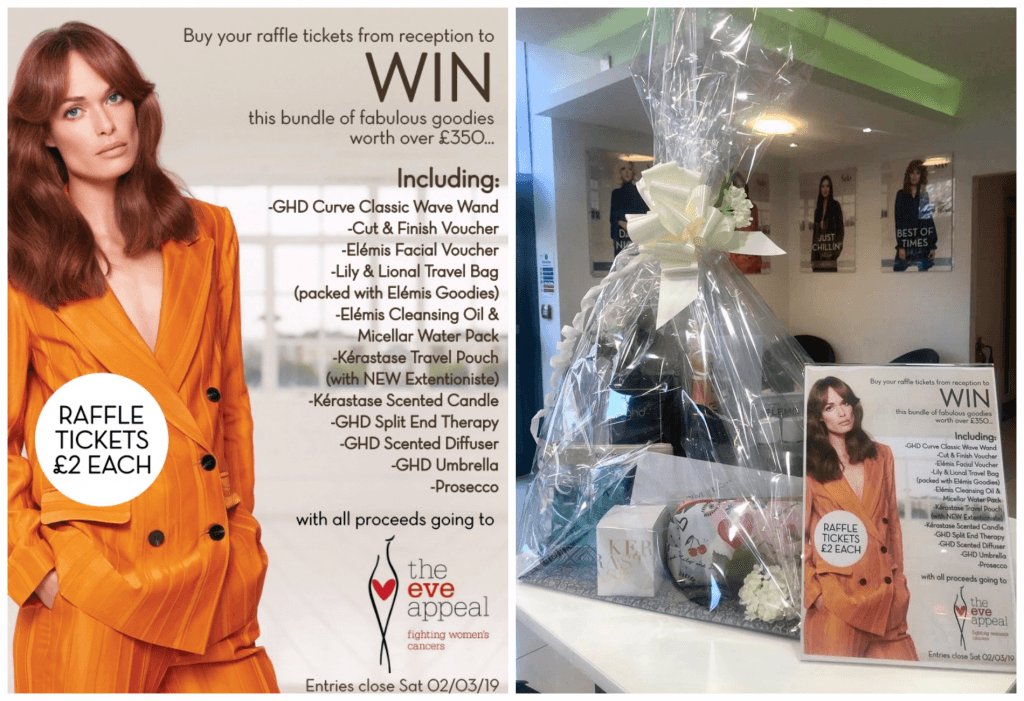 ENTRIES CLOSE ON SAT 02/03/19
GOOD LUCK!